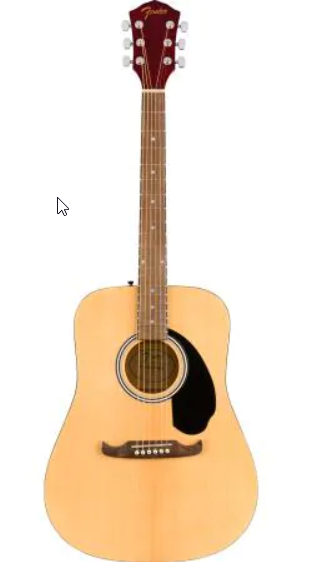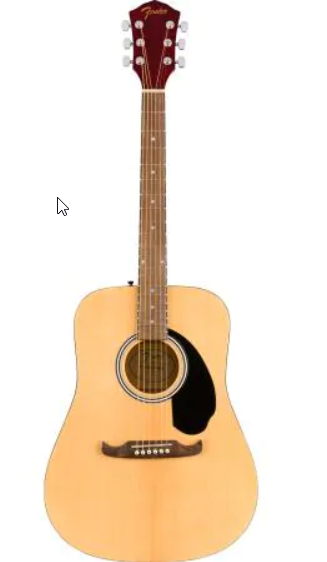 Van die lieve goede sint had ik in december 2020 een heel, heel leuk cadeau gekregen. Een gitaar, gitaar standaard, en zelfs een aantal gitaarlessen. Na al die jaren kon ik er niet meer onderuit: er moest gitaar gespeeld worden. Hoewel ik altijd een hekel had aan gitaar bij kampvuur, want het drukt zo'n stempel op de setting, zou daar nu toch maar eens verandering in komen.
Sinterklaas had een leuke gitaarleraar uitgezocht, Joost Botman, die eigenlijk super beroemd is maar nog niet ontdekt bij het grote publiek. In tegenstelling tot Danny (zie 1:59) en Tim.
Op Facebook grapte ik al dat ik volgend jaar wel met Danny op het podium wilde.
Nu bleek te gitaar die ik van Sinterklaas kreeg eigenlijk wat te zwaar voor mijn poezelige kantoor vingertjes. De blaren stonden al snel op mijn vingers, maar ik kreeg die snaren maar niet goed ingedrukt bij bepaalde grepen. Er bleek wel degelijk verschil te zijn tussen gitaren, dus besloot ik al snel een ander model te kopen voor beginners: de Fender FA-125. Dat bleek wel wat te helpen: dit ding speelt een stuk lichter, wat voor iets minder frustratie zorgt.
Maar inmiddels ben ik er ook wel achter dat ik Danny nog even een jaartje teleur moet stellen. Of 5 jaartjes. Want verdikkeme, het valt nog niet mee om die motoriek van mij aan te passen aan de snaren van de gitaar. Ik moet me in zulke onmogelijke bochten wringen voor sommige akkoorden, dat ik me wel eens afvraag of ik anatomisch wel geschikt ben om gitaar te spelen. Dit vragen meer beginnende gitaarspelers zich af las ik, en schijnt niet waar te zijn. Iedereen kan het leren.
Aangezien ik doodsbang ben dat ik mezelf dingen verkeerd aanleer, ben ik op Youtube op zoek gegaan naar extra informatie. Hoe doen anderen dat dan, die onmogelijke grepen? En ja, dan kom je door de Youtube algoritmes al snel uit op video's van echt goede gitaarspelers zoals Larissa Liveir, Jess Greenberg en ene Mimi. Eindeloos kan ik er naar kijken, maar ik schiet er niks mee op. Wel mooie noten.
Of Mark Knopfler gaat even vertellen hoe hij heeft leren gitaar spelen. En Eric Clapton doet even een riedeltje live, WAUW. Kijk dan hoe ogenschijnlijk makkelijk hij over die snaren beweegt, ze alle kanten op duwt, puur op gehoor zo lijkt het. De moed zakt me in de schoenen van dit soort video's, dus bedankt Youtube. Soms zitten er ook hele nuttige tussen, zoals die van Guitar Zero to Hero. Geniaal hoe hij de voordelen van online lesgeven uitbuit, door alle informatie overzichtelijk op het scherm te toveren. Heel leerzaam.
Anyways, vandaag dacht ik, laat ik alle liedjes die Joost me mee heeft gegeven eens op een rij zetten. Dan kan ik ze misschien in elk geval uit mijn hoofd leren door ze vaak te luisteren. Van de meeste nummers heb ik maar een paar grepen of een intro gedaan hoor, niet dat u denkt dat ik Pink Floyd al beheers, maar toch zijn het al aardig wat liedjes die de revue hebben gepasseerd. Klik hier maar als je ze wilt horen.