Hoera! Het lampje brandt!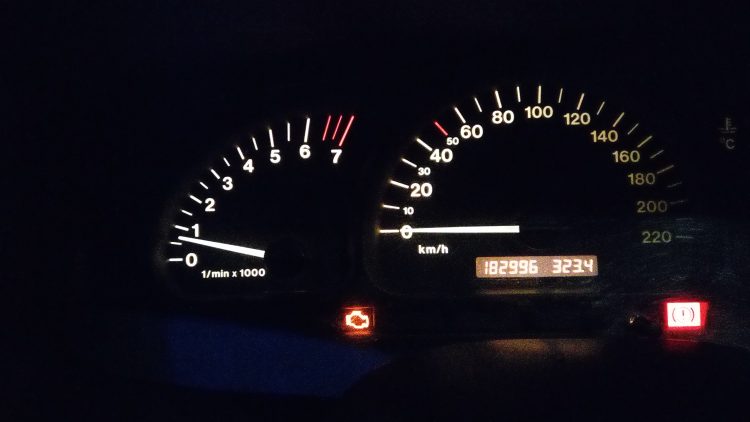 Dat dacht ik toen ik vanochtend onderweg naar mijn moeder was. Dat lampje brandt wel vaker namelijk, alleen was er nooit iets te vinden. Althans, dat zeiden de mannen bij Cees Rood. De eerste keer wel hoor; toen bleek het aan de EGR klep te liggen die ze hebben vervangen. Maar daarna werd me telkens verteld dat ze geen storing konden vinden.
Inmiddels ben ik geswitcht van garage. Bij meneer Rood was de agenda een keer zó vol, dat ik niet nog even voor een Grote Reis naar .be een check kon laten doen. Dat zat me toch niet lekker, dus dan maar naar de buren. Die waren direct een stuk productiever; ze hadden de bougies maar eens vervangen. En verhip, ik merkte direct verschil. Er was ook opgemerkt dat de auto naar benzine rook, en hij had al gezien dat dit aan het benzine slangetje lag dat bij de tank bij het ontluchting zat. Of zoiets. Da's gek, zei ik, want die benzineslang is vervangen!? Hij had inderdaad ook gezien dat er een stukje slang van een paar centimeter met slangenklemmetjes was vervangen. Opmerkelijk, want er was destijds bij Cees Rood speciaal een slang voor me besteld. Vreemd.
Maar goed, nu was eindelijk het lampje eens gaan branden terwijl ik in de gelegenheid was om met draaiende motor langs te wippen bij de garage. Dat hadden ze me bij Cees Rood namelijk geadviseerd, langskomen met draaiende motor, omdat ze verder niets konden vinden in de historie.
Bij mijn nieuwe garage konden ze het wel direct vinden: de EGR klep functioneerde niet goed. Stond ook gewoon in de historie, toen de motor werd uitgezet. Da's  gek! riep ik weer, want die is ook al vervangen! En inderdaad, aan het glimmen van het metaal was te zien dat de klep was vervangen. Het zou nu mogelijk aan de bedrading kunnen liggen. Iets wat mijn nieuwe garage liever vooraf had gemeten, voor er een nieuw onderdeel besteld werd. U snapt; ik ben heel blij met mijn nieuwe garage.
Tegelijkertijd ben ik ook heel boos over mijn oude garage. Te meer omdat toen ik ze confronteerde met de benzineslang kwestie, ik terug gebeld zou worden door de baas van het concern (Cees, neem ik aan). U raadt het al; dat is nooit gebeurd. Zou het misschien kunnen zijn dat je een storing op een onderdeel dat je net hebt vervangen liever niet vertelt aan je klant?
Nu wil ik verder niemand zwart maken of van dingen beschuldigen, maar als ik deze dingen zo eens op een rijtje zet, dan schiet me toch een bepaald woord te binnen. Het begint met een o en eindigt op ichting.
Jammer dat het vertrouwen in de autobranche op deze manier toch keer op keer op keer beschadigd moet worden. Maar wellicht dat mijn nieuwe vrienden dit vertrouwen de komende jaren weer een beetje kunnen herstellen.