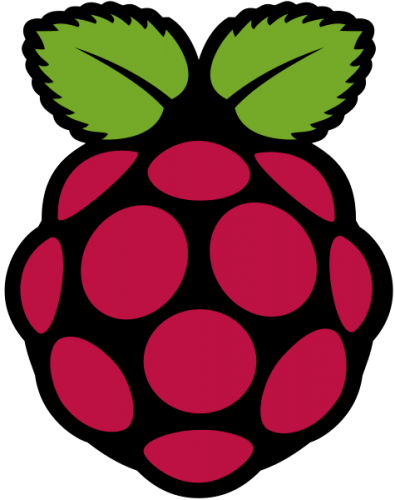 Toen ik voor het eerst van de Raspberry Pi hoorde, dacht ik: WOW hebbon! Echter, de lijst met dingen die ik wil hebben is eindeloos, en dus kwam ik al snel tot de conclusie dat dit weer zo'n nutteloze investering zou worden. Iets waar ik toch niks mee zou kunnen, uiteindelijk. Maar ja, toen kwam mijn collega met het verhaal dat hij er eentje gekocht had, en dat de levertijd niet zo lang was als eerst gevreesd werd.
Na wat rond googlen bleek toevallig een tweaker al gespeeld te hebben om de rpi om te toveren tot media player. Met een super duidelijk stappenplan werd uitgelegd hoe je raspbmc of OpenElec kon installeren. Tel daarbij op dat mijn apparatuur (zowel tv als surround setje) geen HDMI hebben, en de raspberry dus een video uitgang via tulip heeft, en hoppa: dit zou wel eens een mooie tijdelijke mediaplayer kunnen worden. Want eigenlijk heb ik al jaren mijn muziek collectie beneden niet meer beschikbaar, simpelweg omdat mijn surround set dit niet aan kan (geen extra ingangen, helaas).
Mocht het niets worden met het media center gebeuren, dan kon ik altijd nog met Asterisk gaan spelen. Asterisk gebruiken we op mijn werk al een tijdje, geïmplementeerd door ikzelf, dus ben ik razend enthousiast om hier thuis ook mee te spelen. Je hebt er niets aan verder, maar toch: dat zo'n klein apparaatje een telefooncentrale zou kunnen worden. Lachen toch?
Of ik zou er mijn twitter gateway mee af kunnen maken. Ik zou Raspbian kunnen installeren, met Kannel, gsm modempje eraan, en sms-en maar. GSM modempje had ik (per ongeluk, te ver doorgeklikt) al gekocht op ebay, dus wat dat betreft zou dit project ook gewoon door kunnen gaan.
Kortom: ik bestelde. Een week later was hij, tegen alle verwachtingen in al binnen! Het installeren van OpenElec ging zeer eenvoudig. Maar toen: de gebruikers ervaringen. Bleek dat een hoop van mijn films niet goed afgespeeld worden, omdat ze als DVD (video_ts) zijn opgeslagen. Kom je er achteraf dus achter dat de rpi geen MPEG2 speelt, kwestie van licenties. Je moet de films dus omzetten naar een ander formaat. Beetje omslachtig. Daarnaast ging het afspelen van muziek ook niet zo makkelijk als gedacht. Ik dacht: harddisk erin pluggen, en hij indexeert vanzelf wel de muziekjes die erop staan. Maar zo makkelijk gaat dat dus niet, het navigeren door muziek mappen heen vond ik niet zo netjes. Misschien is het ook wat veel gevraagd voor zo'n mini computertje om al die mappen te indexeren.
Als media center is het ding dus niet erg geschikt. Het is niet plug en play, en vergeet niet dat er standaard geen afstandsbediening bij zit. Je kunt dan wel weer een app gebruiken (overigens niet voor blackberry :-( ), waar je een hoop mee kunt doen, maar het zijn allemaal weer extra stappen. Wil je dus een plug and play apparaat, dan gewoon een media center kopen.
Maar is het leuk? Ja natuurlijk! Je kunt er natuurlijk wel leuk een printer server van maken. Een NAS station zou ook nog kunnen, hoewel het wel maar 100 mbit is. En verder voor de nerds is het gewoon leuk speelgoed.
En daar was hij oorspronkelijk ook voor bedoeld: We want to see it being used by kids all over the world to learn programming.